About Holugt Sauer
We sell and provide service and maintanance for compressors. We specialize in air compressors of Coltri and 30 to 500 bar compressors of the German manufacturer Sauer Compressors. Since 1979 we are agent of Sauer Compressors for the Netherlands and Belgium. We supply to shipyards, marine, shipping companies, ship brokers, paintball companies, industry, electricity companies, fire department and divers.
Holugt Sauer is the compressor division of Hobrand BV.
Coltri compressors
We are the supplier of Coltri breathing air compressors from 85 litre/minute to 600 litre/minute, even portable models as complete filling stations.
Coltri compressors are equipped with the necessary filters and meet the CE requirements and the NEN 12021 standard.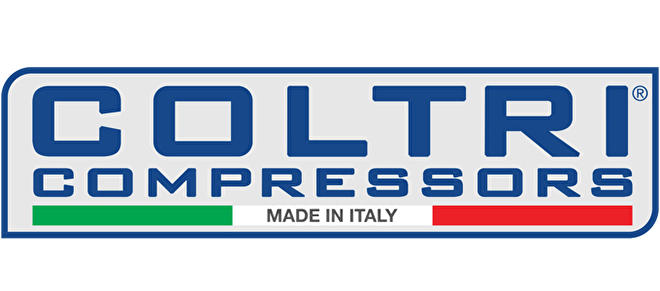 Sauer compressors
Since 1979 we are the agent of Sauer Comperssors up to 500 bar from Kiel in Germany. We also represent Sauer "Girodin-Sauer" from France. Our customer base exist out of: ship yards, Navy, shipping companies and industry.
Starting air compressors
High pressure compressors for air and gasses
Control air compressors
Compressors for the Navy
Compressors for the Industry
Low pressure work- air screwcompressors
Natural gas and CNG compressors

Natural gas (CNG) compressors
We supply CNG gas compressors and natural gas filling stations. The Coltri CNG filling stations are installations with a capacity of 3 till 24 m3/h and can be divided into two versions, the "slow-fill" system (individuals or small enterprises) and "fast-fill" system (entrepreneurs of a medium to large car park).
Installation
We do not only deliver compressors, but we can also take care of the entire installation at your location. We deliver a complete compressed air system according to the Pressure Equipment Directive (97/23/EC). If desired we can also take care of the KVI.


Maintenance & Service
We have very experienced engineers, they are trained and certified to do maintenance of your low and high pressure compressors. Maintenance on other low and high pressure compressors is also possible.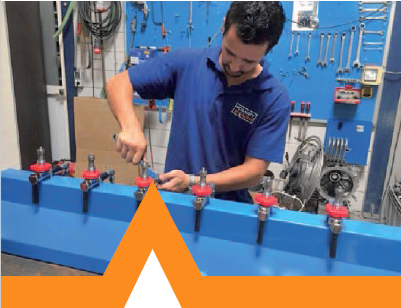 ISO Certifcation
We are an ISO certified division.